Wildlife photography is a fairly new field to the professional world; in fact, many of the techniques and theories are still being developed. It's also a difficult profession to make money in, as it requires a lot of time and travel that can't always be compensated for.
However, wildlife photographers are a group of people happiest when they are out in natural settings, pleased with all weather conditions and love taking good pictures to build their portfolio.
If you're someone who wants to capture images and make a living outside in the natural environment, this might be the exact article to help you along your career path.
Why a Career In Wildlife Photography?
Animals are beautiful and often fascinating creatures. Many people admire them from a distance, but few have the guts to get up close and personal, especially through fear of animal attacks.
This is where wildlife photography comes in: capturing images of these often elusive animals allows viewers to experience what it would be like to be close enough to touch an animal that could eat you at any second. It is also an amazing experience for the photographer being able to study these creatures firsthand. It is, in essence, a 'photography challenge', as the animal is usually much more afraid of you than you are of it.
Many people enter this field as both a hobby and as a career choice. There are several ways to begin making money with wildlife photography, depending on your interest level, experience, or university background. We'll discuss this in further detail below.
What Are The Education Requirements?
As with any career, it is important to have a good education. This can range from having a major in photography to a minor in wildlife studies. It is also a good idea to have some science background to understand the animals' behaviours and habitats.
A degree will help you gain more knowledge on how to develop your skills and gain exposure to images of certain animals in different environments. Although a degree in photography will help you get your foot in the door, there are many professional wildlife photographers who do not have degrees and make far more money than those who do.
So, How Do You Become a Wildlife Photographer?
Wildlife photography can be very profitable if done correctly; however, this will likely only happen after years of hard work and dedication. You can follow certain steps to increase your chance of getting there. Most importantly, you should love the outdoors and be willing to spend a lot of time there taking pictures.
Getting a job as a professional wildlife photographer without any formal education in journalism or photography is possible. However, it does help if you have knowledge of the subjects and species you photograph.
Suppose you have some experience with wildlife photography and are willing to pay your dues and produce work. In that case, you may be noticed by a newspaper, magazine, nature documentary producer, or other type of media.
Getting Your Work Noticed
You must first get your work noticed to become a professional wildlife photographer and make money from your photos. This is essential to getting your name out there and gaining exposure. We can do so in several ways; however, many of them will require time and effort to reach your objective. Let's discuss some of the possibilities below:
Have a Great Portfolio
First and foremost, to pursue wildlife photography as a career and get paid, you will need to start developing a portfolio. Having a portfolio of work is essentially your resume. If you can capture good wildlife images and produce this on-demand, you're heading in the right direction.
Have an Updated CV/Resume
Write a resume and job description to create the best possible impression to companies that may hire you. Keep in mind that you are representing yourself when doing this. It would be best if you were as honest as possible, but don't be too specific. The main reason for writing a resume is so that companies will be able to find you when searching for a photographer for an upcoming project.
Invest In Good Kit
Top-of-the-line camera equipment can run into the thousands, which might be overkill when starting off. Nonetheless, you'll need to invest in some of the best cameras for wildlife photography that you can afford, because to be a successful professional photographer means to have clear and sharp photos that you won't achieve with budget equipment.
Start Somewhere, Anywhere
Photographing wild animals in your backyard will probably get you nowhere. Perhaps begin by doing volunteer work at your local zoo. Take your own photographs or ask the zoo's photographers if they will help you take some shots. You can use your images to create a portfolio highlighting the types of photography you enjoy, such as landscapes, animals, and people.
Start Networking
Joining a local photography club is a great way to meet fellow photographers. You can network with them and get tips on how to improve your skills. You can also show them your work and get feedback. As you progress, they may even be able to help you get a job.
Host Workshops
Running workshops is another great way of networking and getting your work noticed (and getting paid at the same time). Most photographers will have numerous students under them who will no doubt be spreading the word about the workshop and getting your name out there. Hopefully, this will eventually open up avenues for bigger things.
Advertising Your Own business
If you want to move up in the photography world, you will need to start writing articles or doing photography for people. If no one hires you, try advertising your services by posting flyers in your local area. By doing this, other people that are interested in wildlife photography will be able to contact you about potentially working together.
Scout Around
Start looking for a job at a newspaper or magazine that covers news stories about nature. Most newspapers and magazines need someone with a camera that can shoot pictures for their stories. It is also possible to get a job at a zoo or wildlife preserve by showing your portfolio to the manager. If you have any experience shooting wildlife photos, then apply for jobs at local universities doing research in zoology or biology.
Publish Your Work
Publish photographs in a magazine or book such as National Wildlife Magazine, Outdoor Photographer, or Field and Stream. Or, join a group that produces photo books, such as the National Wildlife Federation's and the Wild Animal Sanctuary's Photo Book. These groups will likely pay a fee for you to publish your images. You can also sell your photos for cash on your website or in social media.
Attend Shows and Events
Publicize yourself by attending art expos and photography events. Try not to talk too much about how good of an animal photographer you are, but instead let people know that you are interested in wildlife photography.
Enter Competitions
Enter competitions such as National Geographic's Wildlife Photographer of the Year, The Big Year (also from National Geographic), Wildlife Photographer Of The Year from the BBC and many other competitions. These competitions can be a great way to display your wildlife photography talents.
Also, if you are familiar with the rules and regulations of many competitions, you can use them to help you figure out how to get better images for the competitions. Competitions can be a great way to display your wildlife photography talents.
Contact Book Publishers
Contact companies that create books to see if they would like some pictures of animals or nature. Some of these companies include: National Wildlife Federation, The Dorling Kindersley Company, and Penguin.
Facebook Groups
Join a Facebook photography group and ask if they could put your images on their pages. This can help get your pictures seen by many people and get other parties interested in wildlife photographers to see your work.
Social Media Outlets
Blog and comment on other people's blogs so that people know who posted the blog. Don't forget about the Internet and social media websites such as Facebook, Twitter, Tumblr, Pinterest, Instagram, etc.
Sell On Stock Websites
Many photography enthusiasts make money from selling prints of their photos through online dealers like Depositphotos.com, which not only allows you to create and sell your own products but also gives photographers access to its large customer base of over 234 million purchasers.
Showcase On Your Website
Create your own website with a photo gallery where you can post all of your images. This will allow you to display your work and potentially charge people if they want to use them for their projects or research. Include blog posts, galleries of photos, videos, etc. and make it very interactive with social media on Facebook, Twitter, Pinterest, and other websites.
Produce Publications
Produce an e-book or printed product that contains all your images from different locations worldwide in one place. This can be a great way to show people how good you are at photography. You can also create calendars of animals and sell them through numerous websites like eBay or Amazon.
Pamphlets, brochures, and photos are ways to get your name out there for publication in magazines and newspapers as well. If you have an advertisement of yourself or pictures of your work, then you can use them to feature it in a magazine or newspaper.
Working For Media Companies
Work for a company that is good at advertising and has connections with multiple locations, such as the National Wildlife Federation. This company can help you a lot when you want to publish your work for the world to see.
Wildlife Photographer Salary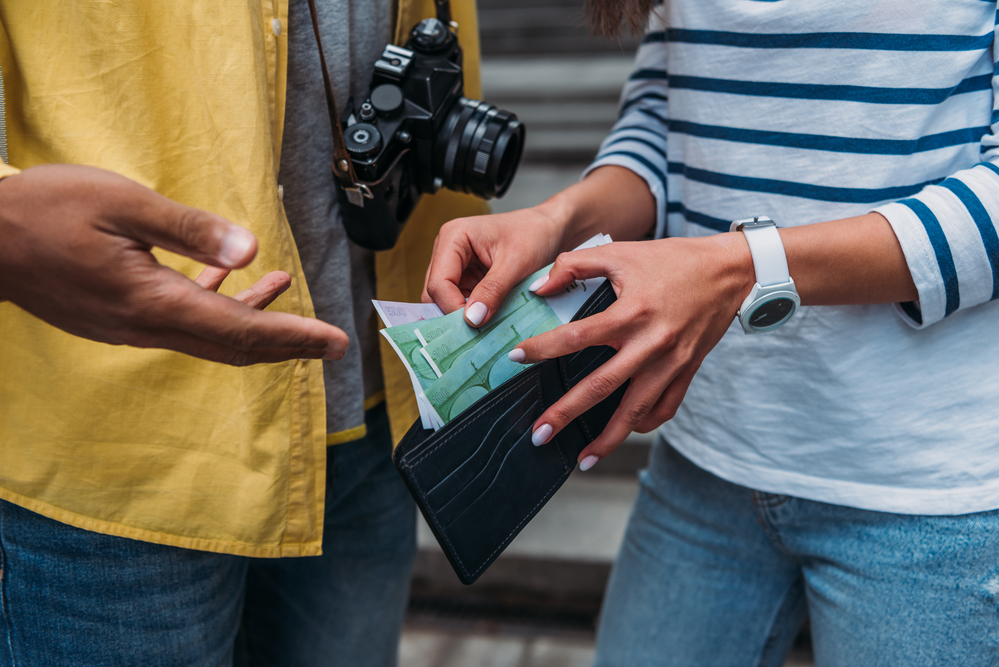 Most wildlife photographers do not get paid a regular or even average salary since they are self-employed and freelance their services. As a freelancer, it might take time to get paid; however, you can use your unpaid time to develop your portfolio.
Freelance wildlife photography is where it's at – I would say that 95% of the best photographers are freelancers. Freelance wildlife photographers have more freedom and can make more money than employees in regular companies who have fixed salaries and hours. Freelancers make money off of how many gigs they can get throughout the year, so it's often hard to pinpoint the exact figure for take home each year.
Generally, a professional wildlife photographer working for a company will earn anywhere from £19,000 to £24,000 per year. Entry-level photographers usually start around £19,000 per year, while according to salaryexpert.com, the average wage for wildlife photographers in the UK is around £20,000.
On the other hand, a self-employed great wildlife photographer with a hefty award-winning portfolio can earn over six figures, but this is very rare, and it may take several years before gaining the necessary recognition.
Wildlife photographers often have to invest in an expensive camera and lens equipment, so they spend the majority of their income on equipment and lodging. The rest of their income is spent on travel expenses and food.
Is Wildlife Photography Hard?
The job of a wildlife photographer job can be extremely difficult, as you are often trying to capture animals in their natural habitat that are often afraid of humans in a way that shows no sign of your presence. You must be skilled at tracking, find the right angle and position, and perfect the lighting while using minimal equipment.
A professional wildlife photographer will know where to go on any given day to get which photos, so you must be comfortable enough to spend all day in one spot waiting for the right moment. And you must develop a sense of patience as this can sometimes mean waiting hours or even days for your shot. When you think about it, you have to be able to endure all of that just to get a single shot.
Summary
Wildlife photography is a unique field that requires a unique mindset to be successful. Suppose you know how to work independently, love being outdoors in all weather conditions, don't mind travelling for days or even weeks at a time without seeing civilization, and have an eye for photographing animals from far away. In that case, becoming a wildlife photographer is the perfect career for you.
However, as you can see, it's not straightforward to get into. Follow the steps outlined above to get your work noticed, and hopefully, you'll have a good chance of kicking off your career as a wildlife photographer.
Additional Resources
Sam loves to learn about animals and their habitats. He has been a nature lover from a very young age, and has been writing papers and articles about wildlife for as long as he can remember.