We may receive a commission on purchases made from the links below, but this will never affect our product choices.
---
Wildlife cameras are an essential tool for nature enthusiasts, allowing us to capture stunning images and videos of animals in their natural habitats without disturbing them. The UK's diverse landscapes, from dense woodlands to serene wetlands, provide an incredible opportunity for capturing remarkable wildlife shots. The wildlife camera market is full of choices, each designed to cater to various needs, such as durability, image quality, and user-friendliness.
When it comes to selecting the best wildlife camera, it's essential to consider factors such as image resolution, trigger speed, detection range, and night vision capabilities. High-resolution images and videos provide crystal-clear details, while a fast trigger speed ensures capturing even the quickest of animals. Additionally, a wide detection range and exceptional night vision capabilities enable users to capture wildlife in various conditions and settings.
Battery life and weather resistance are also critical factors to consider when selecting the perfect wildlife camera. Long-lasting batteries allow users to leave their camera in place for extended periods, resulting in a better chance of capturing elusive species. Weather-resistant features ensure that the camera can handle harsh environments and variable UK climate conditions.
The Top Picks Compared
I have thoroughly researched and tested the most popular wildlife cameras available in the UK market, and in this article, I will share my top picks to help you find the perfect camera for your needs. Let's dive into the fascinating world of wildlife photography and uncover the finest equipment that the industry has to offer.
Best Wildlife Cameras In The UK
I've curated a list of the top wildlife cameras available in the UK for all nature enthusiasts.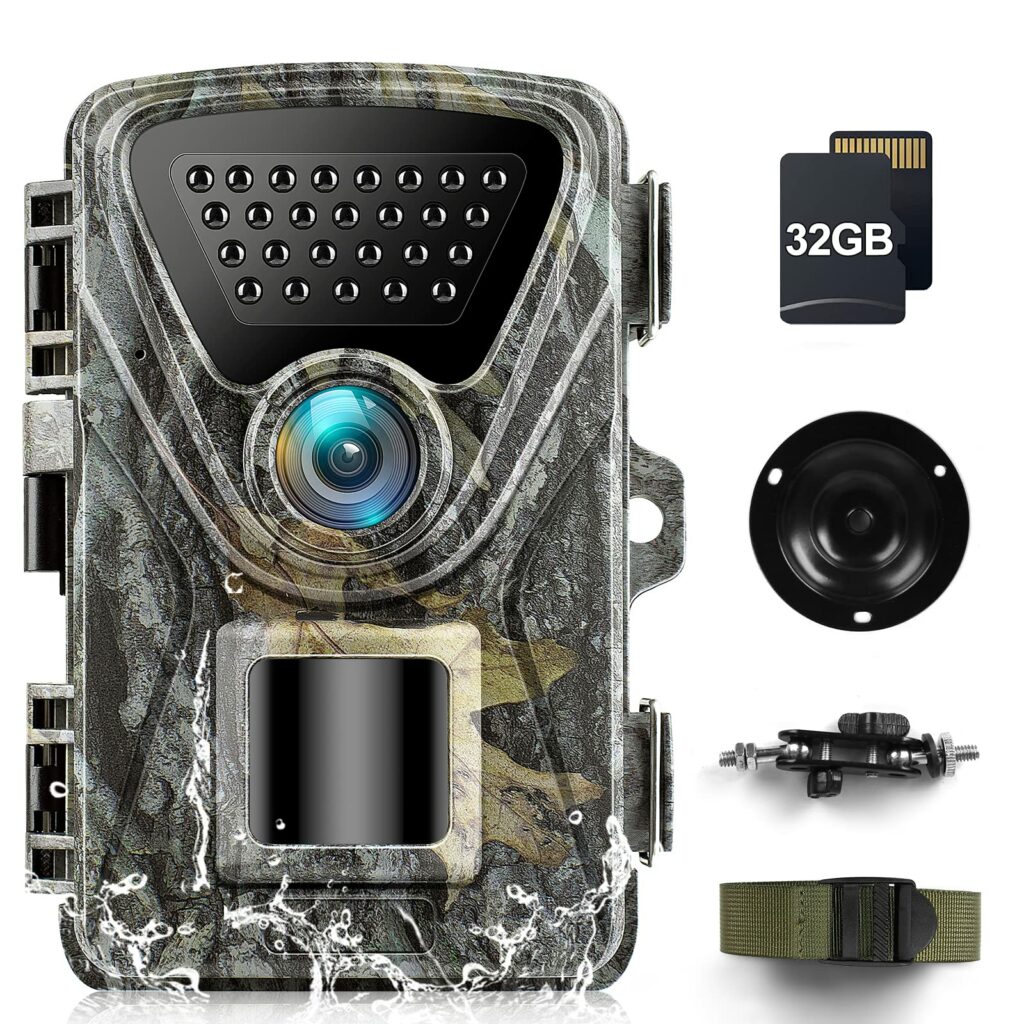 I highly recommend the MAXDONE 2.7K Wildlife Camera for those seeking high-quality images and videos of wildlife in their natural habitats, day or night.
Pros:
Superior resolution for photos and videos
Fast 0.2-second trigger speed
Durable and waterproof design
Cons:
Batteries not included
Small text on built-in screen
Storage limited to a 512GB SD card
After using the MAXDONE 2.7K Wildlife Camera, I was genuinely impressed with the sharpness and detail in the 28MP photos and 2.7K videos it captured. The colours were vibrant, and the 2.0" LCD colour display made it easy to preview images and adjust camera angles on site.
The 0.2S trigger speed and 65 feet trigger distance allowed me to capture incredible motion shots and observe animals without disturbing them. Furthermore, the 850nm low-glow IR LEDs provided clear night vision, making this camera ideal for nocturnal wildlife observation.
Designed to withstand harsh environments, the IP66 waterproof case ensures that the camera will function correctly and safely outdoors. The user-friendly interface and compatibility with a 32GB micro SD card (included) make this camera an excellent choice for wildlife enthusiasts and professionals alike. Although the camera does not include batteries, using rechargeable ones is recommended for long-term use.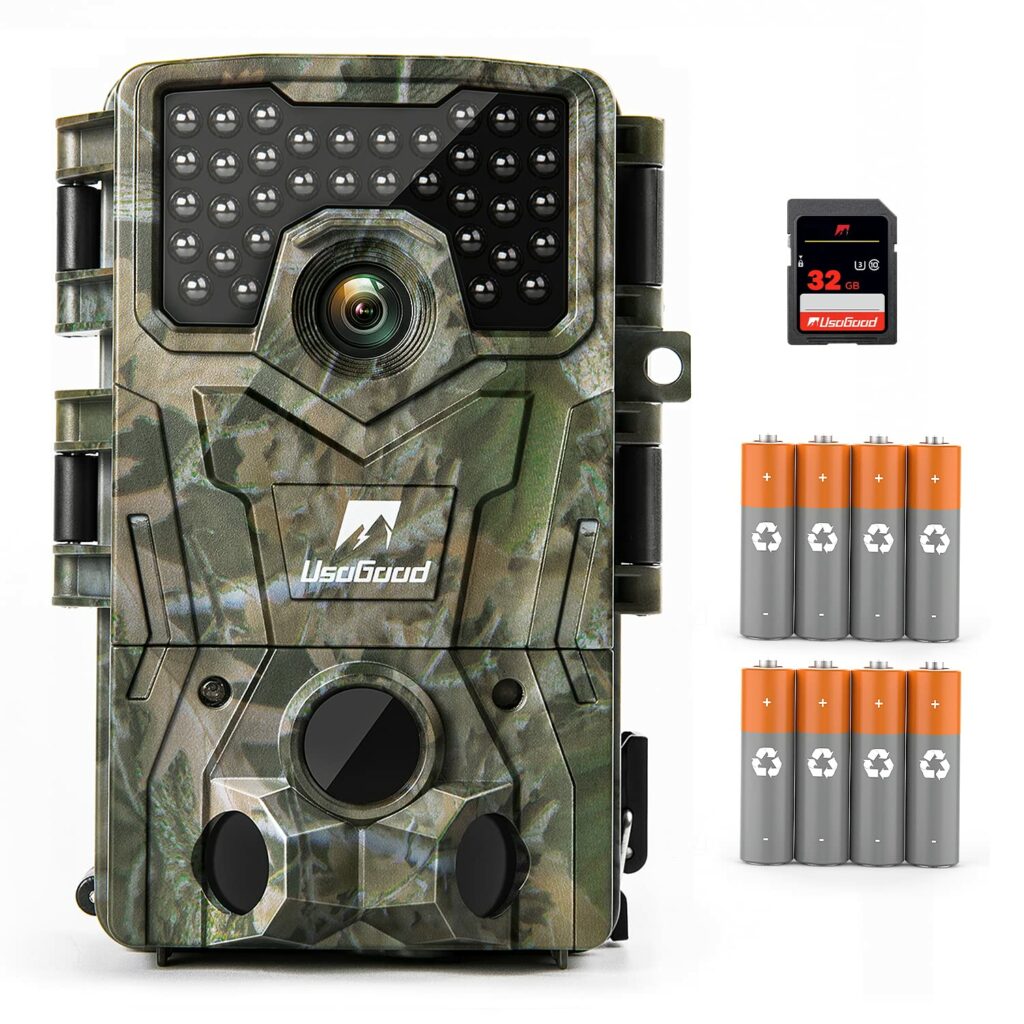 This wildlife camera is a great choice for capturing high-quality images and videos of animals in your garden or the great outdoors.
Pros
Impressive 24MP photos and 1080P videos
Excellent night vision capabilities
Fast 0.3s motion detection response
Cons
Initial setup can be a bit tricky
SD card overwrites can cause some confusion
Camouflage exterior may not be suitable for all environments
I recently had the pleasure of using the Usogood Wildlife Camera for monitoring the animal activity in my garden. The camera captures outstanding quality pictures and videos, both during the day and at night. The night vision mode was particularly impressive, allowing clear black and white images to be captured without disturbing the wildlife, thanks to the 850nm infrared LEDs.
The setup process was a bit challenging initially due to the instructions, but after figuring out the different settings, the camera became a breeze to operate. One feature I appreciate is the automatic overwrite, so I don't have to worry about the SD card running out of space – though, this feature might not be suitable for everyone's preferences. The 120° detection angle and fast 0.3s response time ensure that no exciting moments are missed.
The camera has an IP66 waterproof rating and is designed for outdoor use, making it perfect for my garden. However, the camouflage exterior may not be ideal for every environment, so take that into consideration before purchasing.
Users have praised the Usogood Wildlife Camera for its versatile settings, quality images and videos, and excellent night vision. However, the initial setup process can be challenging due to the included instructions, and the supplied batteries might drain quickly in cold conditions. Users appreciated the 32GB SD card and batteries that come with the camera but wished for a wider detection angle. By experimenting with food and water sources, users were able to attract more wildlife to the camera. Overall, the camera is well-received by users, who recommend it for nature enthusiasts seeking to capture beautiful wildlife moments. Additionally, I think the Usogood Wildlife Camera is a fantastic product for animal lovers and outdoor enthusiasts looking to capture high-quality wildlife images and footage.
The CEYOMUR WiFi Bluetooth Wildlife Camera is a great choice due to its advanced features and excellent performance, both day and night.
Pros
WiFi and APP control for remote access
High-quality 30MP images and 1296P videos
Fast 0.2s trigger speed and wide 120° detection range
Cons
Limited WiFi signal range
SD card and batteries not included
Camouflage design may not suit all environments
I recently had the opportunity to test the CEYOMUR WiFi Bluetooth Wildlife Camera and was genuinely impressed with its performance. The built-in WiFi and Bluetooth connectivity made it convenient to control the camera settings and view images and videos on my phone, without having to physically access the camera.
The image and video quality of this trail camera is superb, capturing 30MP images and 1296P videos, showing a clear and beautiful view of the wildlife around my garden. Its 0.2s trigger speed ensures that I never miss any exciting moments, while the 120° detection range covers a large area.
The CEYOMUR camera also exceeded my expectations when it comes to nighttime shooting, thanks to its 36 low-glow IR LEDs. The camouflage shell of the camera allows it to blend in seamlessly with its surroundings, but it may not be suitable for some environments. However, the IP66 waterproof rating ensures the camera is durable in various weather conditions.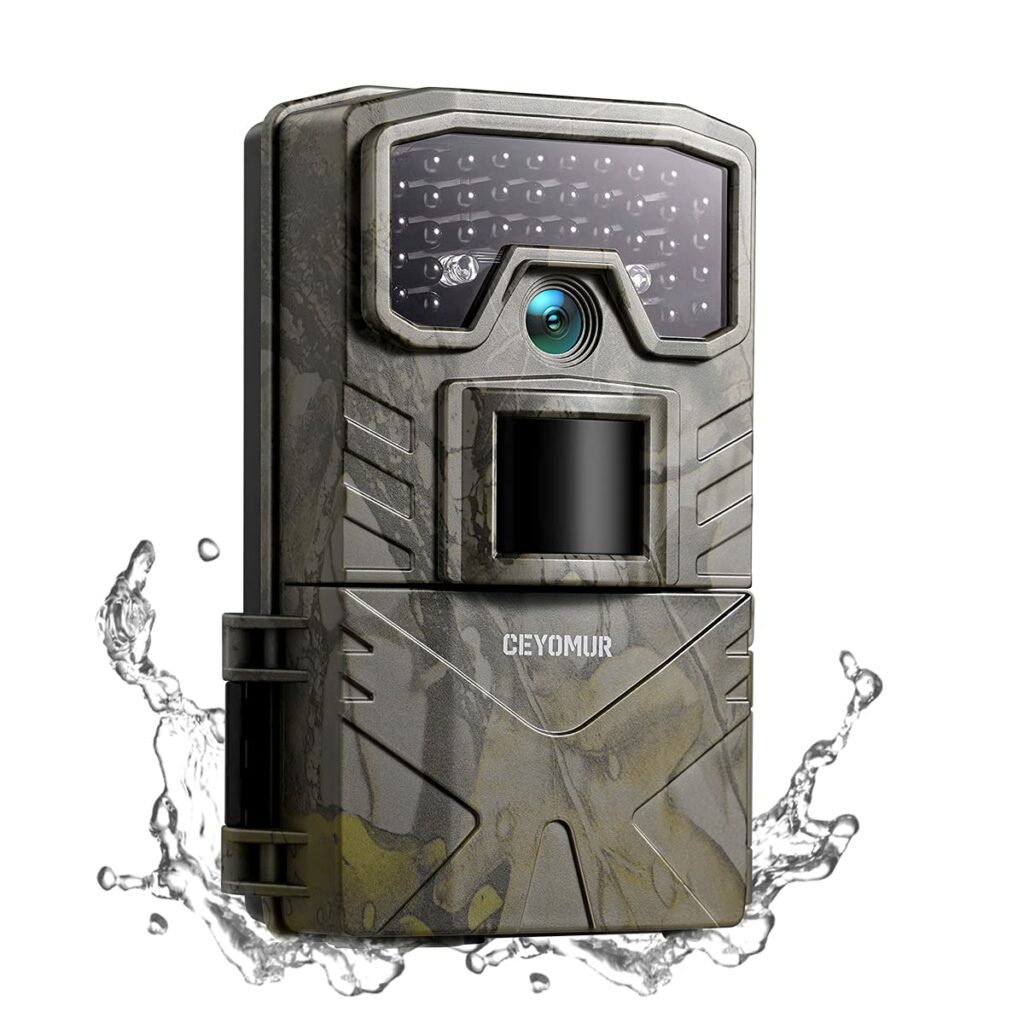 The CEYOMUR Wildlife Camera is a reliable and easy-to-use option for capturing high-quality images and videos of nature at day and night.
Pros
Impressive 20MP photos and 1080P videos
Strong IP66 waterproof and dustproof design
Fast trigger speed and efficient night performance
Cons
Some users report issues with night recording
Infrared LEDs may be visible in the dark
Stand and mounting hardware can be fiddly
I recently had the pleasure of using the CEYOMUR Wildlife Camera and was highly impressed with its performance. The 20MP pictures and 1080P video quality exceeded my expectations, capturing detailed and colourful images of the local wildlife. The adjustable lens angle made positioning and fine-tuning the camera effortless.
The IP66 waterproof rating proved invaluable, as the camera withstood torrential downpours without faltering. Its strong dustproof capabilities kept the internals of the camera protected from the elements. The 36 infrared LEDs built-in to the camera allowed for great night-time shots without startling the animals, though the low glow may be noticeable in some situations.
While I enjoyed the camera's fast trigger speed, capturing even the quickest of movements, I did encounter a small issue with the stand and mounting hardware; they were slightly cumbersome to work with. Despite these minor drawbacks, the CEYOMUR Wildlife Camera remains a top choice for anyone passionate about nature and wildlife photography in the UK.
The Bluetooth CEYOMUR Wildlife Camera and the PIR Activated Infrared CEYOMUR Wildlife Camera are both fantastic choices for capturing nature's beauty. If you're into effortless control and top-notch image quality, the Bluetooth model with its 30MP camera and 4K video is perfect for you. However, if being sneaky and catching animals in action is your thing, you'll love the PIR model's camouflage and 26MP camera with 1080p video. Both are tough against the elements, so go ahead and pick the one that suits your style best!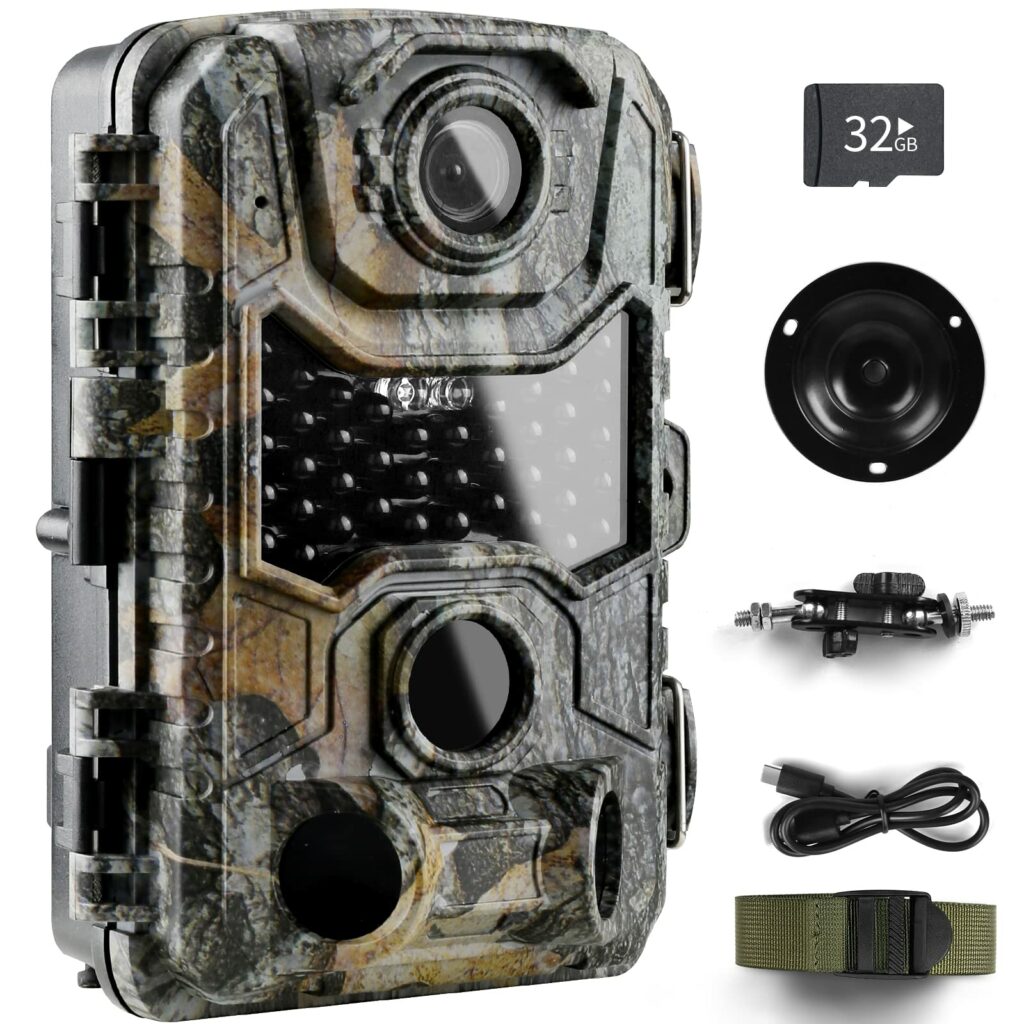 If you're searching for a high-quality wildlife camera, the MAXDONE 4K 32MP Wildlife Camera is definitely a top contender with its impressive features and performance.
Pros
Outstanding 4K video quality and 32MP images
Superior night vision with adaptive lighting technology
Lightning-fast 0.2s triggering and wide detection range
Cons
Requires a larger SD card for extended use
Bulky size may not suit everyone's preference
Relatively higher price compared to some alternatives
I recently had the chance to try out the MAXDONE 4K 32MP Wildlife Camera, and I was genuinely amazed by the performance of this trail camera. Its 4K Ultra HD video and 32MP photos capture every detail of the wildlife, providing astonishingly sharp images. The 2.4-inch colour LCD screen also makes camera setup and image playback easier.
The night vision capabilities of this camera are unmatched. Equipped with 40 no-glow 940nm infrared LEDs, it captures crystal-clear black and white images/videos without scaring away animals. The adaptive lighting technology ensures that images are neither overexposed nor underexposed, making them perfect for viewing and analysing.
The 0.2s triggering and 120° wide-angle detection range are fantastic for capturing every movement of wildlife in the area. With a durable IP66 water-resistant design, this camera is suitable for outdoor usage and harsh environments. The included 32GB SD card and mounting strap make installation a breeze, although you might want to upgrade to a larger SD card over time.
This model (B0B9XV4NMG ) and the 4K 32MP model (B0BTPL5WD4) are both awesome picks for nature lovers. If you want a dependable camera that captures crisp images, the B0B9XV4NMG is a great choice. But if you're after stunning visuals with a wider detection range, you'll adore the 4K 32MP model. Both have cool camo designs and can handle the outdoors, so pick the one that speaks to your inner photographer! However, the MAXDONE 4K 32MP is an exceptional trail camera, and I highly recommend it for wildlife monitoring and home security.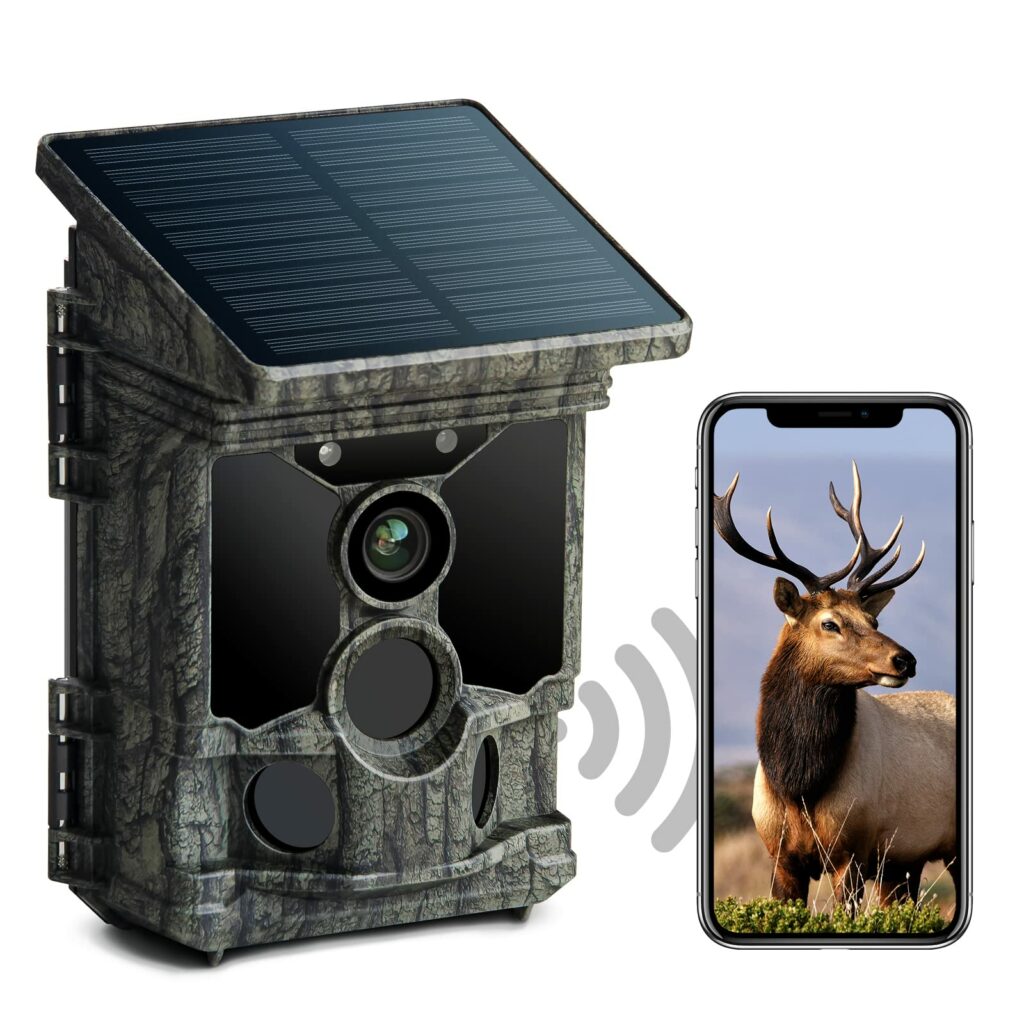 I highly recommend the NEXCAM TC08 for capturing stunning wildlife moments with its solar-powered feature and high-quality imaging.
Pros
Solar-powered design saves on batteries
Convenient APP control and Bluetooth WiFi connection
High-quality 36MP images and 4K 30fps native video
Cons
WiFi connection range may be limited
Some users might find initial setup challenging
Batteries still required in low temperatures
The NEXCAM TC08 is more than just a wildlife camera; it's an environmentally friendly option that saves you money on batteries. I was impressed by the solar panel integrated at the top, which charges the built-in power supply for a hassle-free experience.
After setting up the camera, I found the APP control and Bluetooth WiFi connection to be quite useful. It allowed me to preview and download the images and videos captured directly to my smartphone without having to remove the camera from its position.
Image and video quality are vital factors when choosing a wildlife camera, and the NEXCAM TC08 delivers with 36MP images and 4K 30fps native videos. The excellent night vision, thanks to the 36pcs 850nm infrared LED, ensures clear images and videos even in total darkness. It has an IP66 waterproof rating, which means it can withstand harsh weather conditions, making it a reliable choice for both amateurs and professionals.
Overall, I believe the Kejector Wildlife Camera is a fantastic purchase for capturing high-quality wildlife images and videos with ease.
Pros
Stunning 32MP images and 4K UHD videos
Wide 90° coverage and 65ft night vision range
Included 32GB SD card for immediate use
Cons
IR range/lighting could be improved
No batteries included
Build material is plastic
Having recently used the Kejector Wildlife Camera myself, I am impressed by the 32MP lifelike images and crisp 4K UHD videos it captures. The 45 low-glow LEDs and PIR sensor provide a wide and far-reaching detection range, ensuring that I don't miss any exciting wildlife moments, even during nighttime.
Setting up the camera was a breeze, thanks to the 2.4-inch colour display and included 32GB SD card. Multiple shooting modes, such as the fast 0.2s trigger speed and multi-shot mode, allowed me to catch every breathtaking moment with ease. Its IP66 rating provides protection from rain and dust, making it durable and reliable for outdoor use.
While the camera has many positive features, there were some downsides, like the IR range and lighting that could use some improvement. However, despite these shortcomings, the Kejector Wildlife Camera is a great investment for those looking to capture the wonders of nature in high-quality detail.
The GardePro A3S Wildlife Camera is a fantastic choice for capturing stunning images and videos of UK wildlife, with a few minor drawbacks to consider.
Pros
High-resolution 32MP images and HD H.264 videos
Advanced night vision capabilities
Fast 0.1s trigger speed
Cons
Complicated setup process
Some reported audio interference issues
Occasional water intrusion in heavy rain
During my time with the GardePro A3S, I was particularly impressed with the quality of the images and videos. The advanced optical lens and image sensor allowed me to capture crisp, vivid images of the wildlife I was observing. The night vision was equally fantastic, utilising a Sony Starvis image sensor and no-glow infrared LEDs to provide excellent clarity up to 100ft away.
The trigger speed of the camera was quite remarkable. At 0.1s, I was able to capture up to 5 continuous shots of exciting moments in the wild. However, I did find that the setup process took some time and patience, with many features to navigate before getting started.
Although the GardePro A3S Wildlife Camera performs well overall, it's important to note some users reported audio interference issues and potential water intrusion during heavy rain. Nevertheless, its strong capabilities in image capturing, night vision, and trigger speed make it a solid investment for those seeking to document the UK's fascinating wildlife.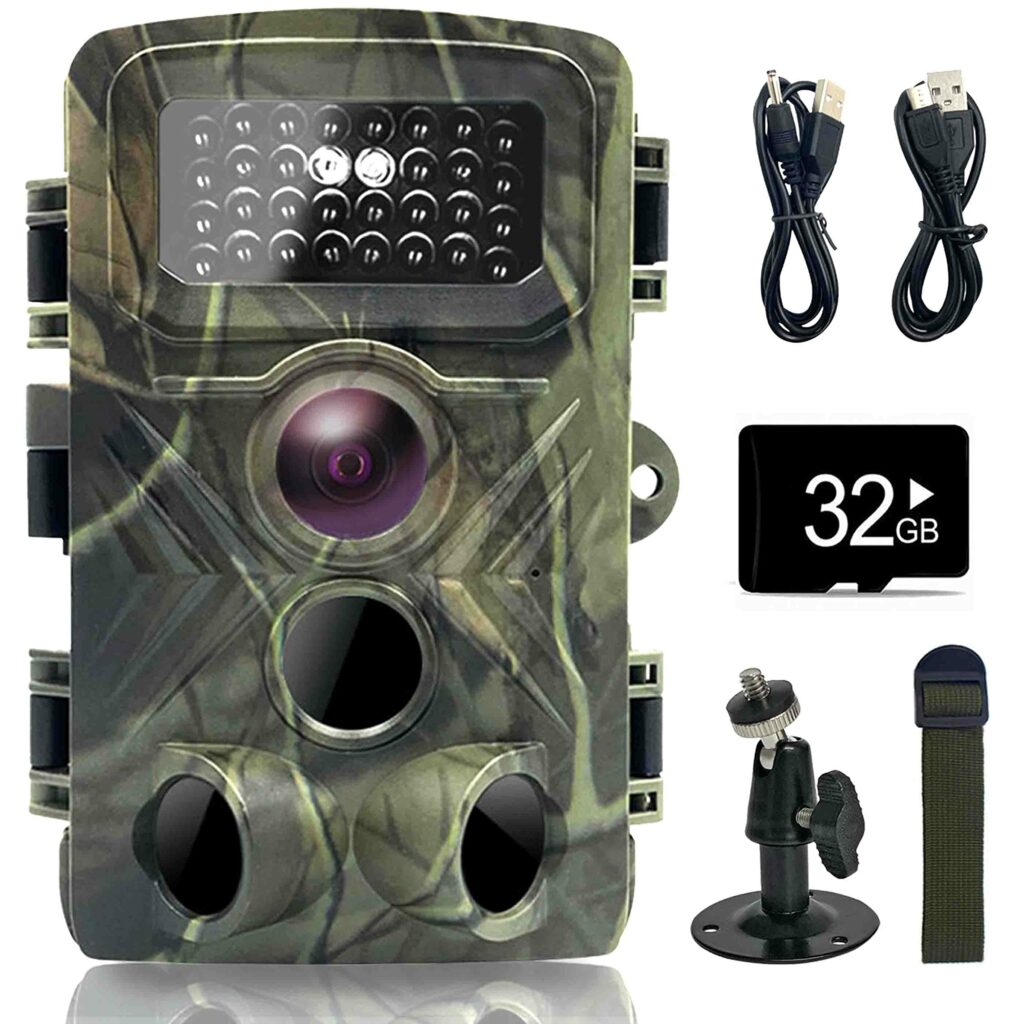 If you're seeking a reliable and high-quality wildlife camera, the CRABGO Wildlife Camera 36MP 1080P is an excellent choice for capturing stunning images and videos of wildlife in your garden.
Pros
High-resolution photos and videos
Fast motion detection activation
Powerful night shooting performance
Cons
Battery not included
Requires a 256GB TF card for maximum storage
Slightly heavy at 450 grams
Recently, I had the pleasure of using the CRABGO Wildlife Camera in my garden, and I must say, the results were truly impressive. The 36MP photo and 1080P video resolution ensured that all the images and videos captured were incredibly sharp and detailed. The motion sensor worked quickly, activating within 0.2s to 0.5s to never miss any precious moments.
One thing that really stood out to me was the camera's superior night shooting capabilities. The IP66 waterproof rating and 34 IR LED lights, combined with the PIR sensing angle of up to 120 degrees, provided excellent night vision, reaching up to 48 feet in distance. The low-light imaging technology ensured that animals weren't disturbed during the process either.
While the CRABGO Wildlife Camera met my expectations in terms of performance, it's worth noting that it doesn't come with the required AA batteries, and you'll need to invest in a 256GB TF card to maximise storage capacity. Additionally, the camera weighed slightly more than I anticipated at 450 grams. However, these drawbacks were minor in comparison to the outstanding image and video quality it provided.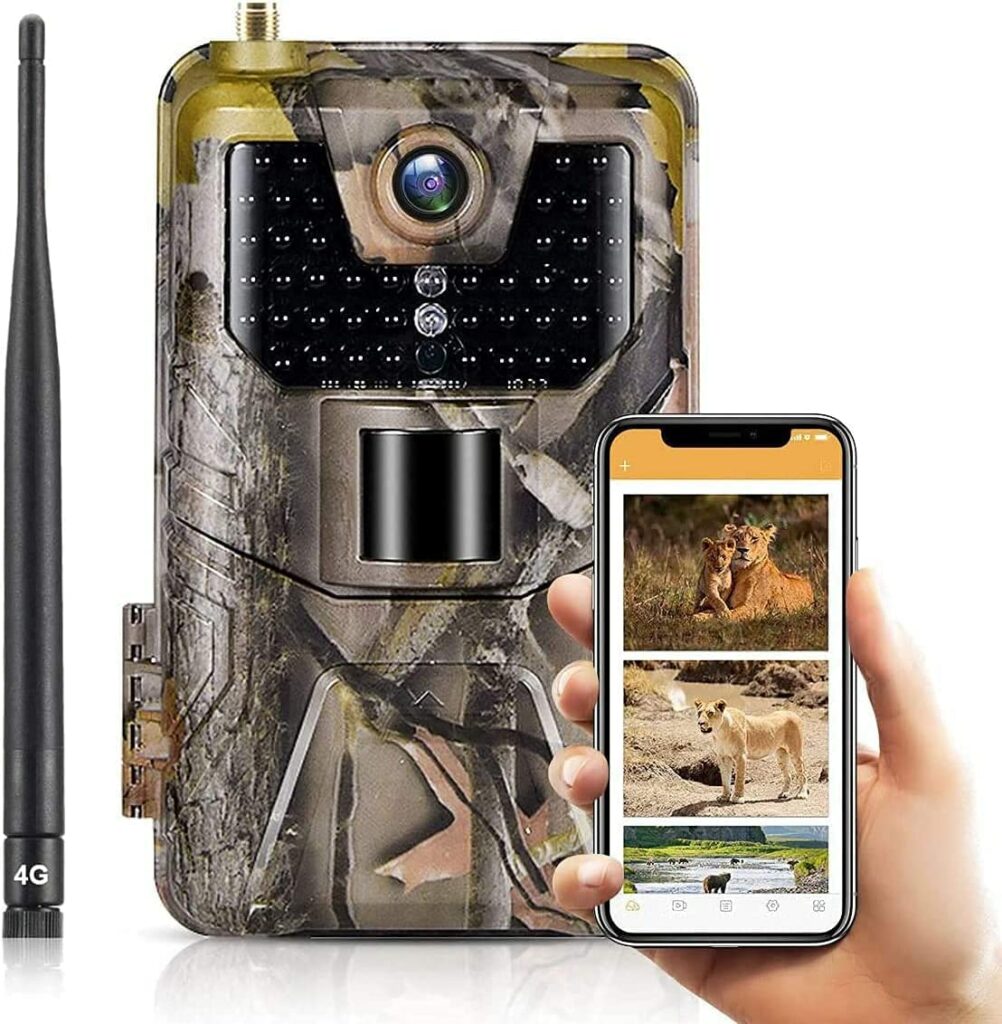 If you're in the market for wildlife monitoring, the SUNTEKCAM provides a range of features, but has room for improvement in some areas.
Pros
4K Native Video with 30MP image quality
Advanced 4G LTE Cellular Live Video Technology
Advanced Night Vision with a 110° PIR angle
Cons
Issues with SIM card compatibility
Battery consumption can be high
Live video activation might require firmware updates
I recently tried the SUNTEKCAM 4G 4K 30MP Wildlife Camera for monitoring wildlife in my garden. The 4K video and 30MP picture quality is impressive, capturing clear images and videos both during the day and at night. The camera's night vision with a 110° PIR angle performed well in low-light settings, providing crisp images of nocturnal activity.
The advanced 4G LTE Cellular Live Video Technology appealed to me, as it allows instant image and video sharing via a mobile app. However, I did encounter some difficulties with the SIM card compatibility. I had to experiment with different SIM cards to find one that worked effectively with the camera's system. Additionally, the camera's battery consumption was higher than I initially expected.
Another aspect I found challenging was activating the live video function. The camera requires a firmware update for certain SIM card operators to function correctly. Although SUNTEKCAM's customer service assisted me with obtaining these updates, the process was not seamless. Overall, SUNTEKCAM's 4G 4K 30MP Wildlife Camera has useful features, but some aspects require improvement.
Wildlife Camera Buying Guide
When it comes to choosing the best wildlife camera in the UK, there are several factors that I consider. In this buying guide, I'll share my thought process and provide tips on what features to look for. Let's get started.
Image quality
One of the most important aspects of a wildlife camera for me is the image quality. High-resolution images capture more details, making it easier to identify and appreciate the animals being photographed. Look for cameras with at least 12 megapixels for clear and detailed images.
Trigger speed and detection range
Wildlife can move quickly, so a fast trigger speed is essential. I prefer cameras with a trigger speed of less than 0.5 seconds to ensure the camera captures the animal before it moves out of frame. In addition, consider the detection range of the camera's motion sensor. A wider detection range increases the chances of capturing images of more elusive animals.
Video capabilities
While photographs can provide stunning visuals, videos offer a more comprehensive view of the animals' behavior. I find cameras with 1080p HD video recording to be a sweet spot in terms of quality and file size. Remember to also check the frame rate, as a higher frame rate provides smoother videos. If you're passionate about capturing wildlife moments, give it a try and make your own videos to fully immerse yourself in their fascinating world.
Night vision
Since many animals are active at night, it's essential for a wildlife camera to have good night vision capabilities. I recommend looking for cameras with no-glow or low-glow infrared LEDs, as these are less likely to disturb the animals and provide clearer images in low light conditions.
Battery life and durability
Long battery life is crucial for continuous operation, especially in remote locations. I aim for cameras with at least six months of battery life under typical usage. Also, ensure the camera is weatherproof and sturdy enough to withstand the harsh outdoor conditions common in the UK.
Additional features
While not necessarily deal-breakers, additional features can enhance the wildlife camera experience. Some of these features include time-lapse functionality, GPS geotagging and built-in Wi-Fi connectivity. Determine which features align with your specific needs and preferences.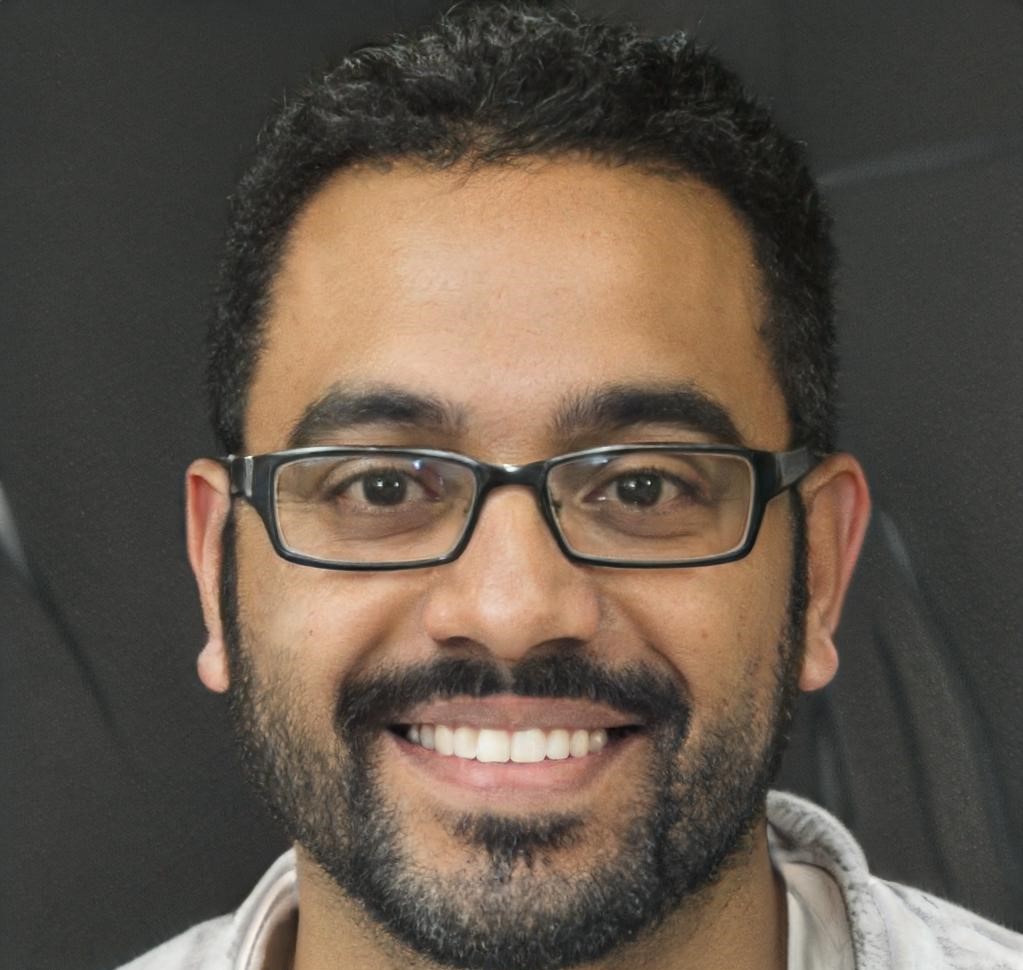 Ash is a contributing author who has been writing about wildlife for as long as he can remember. He has a vast knowledge of many different types of animals, from the tiniest shrews to the great whales that live in the deepest oceans.