A tiny little bird, the marsh tit belongs to the genus Poecile. They are members of the tit family of passerines which includes other easily recognisable birds such as buntings. However, they can be easily confused with the great tit, coal tits and willow tits, but they are all indeed separate species.
Marsh Tit Identification
Marsh tits are generally small birds with longer tails and more rounded heads than other tits. They have an average length of around 10cm (4 inches) with a weight of approximately 12g (0.43oz).
Colour-wise they are a mix of rusty-reds, grey and pale brown. They have a distinctive white patch on their forehead and a shiny black cap.
The female is slightly smaller than the male, but otherwise, the sexes appear very similar in appearance.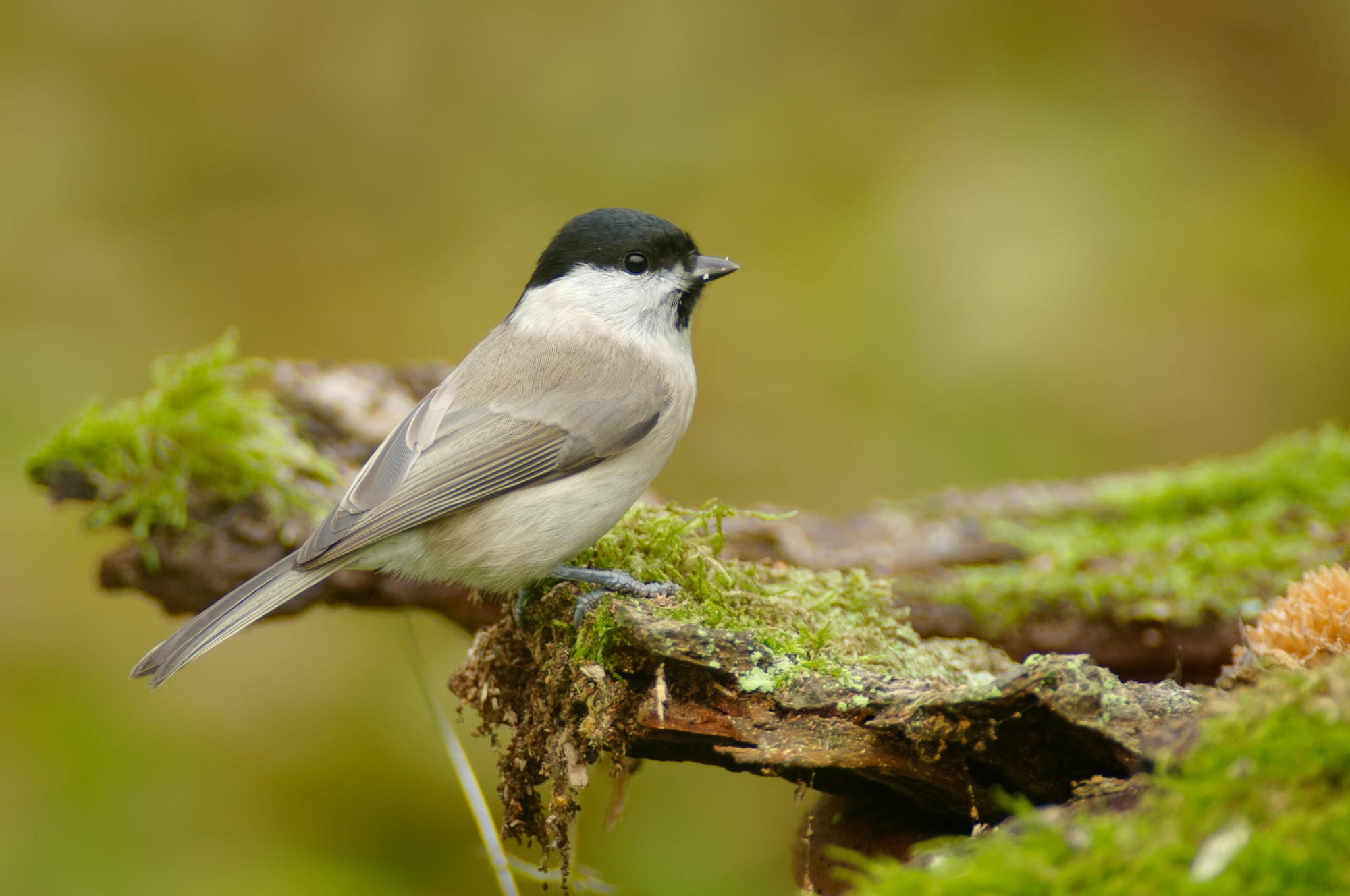 Where And When To See Them
As their name might suggest, marsh tits are found in marshes, wet grassland, meadows and damp woodlands and live mainly in coniferous forests. It also inhabits scrub, bushy areas and hedges at the edge of broadleaf woodland.
Their preferred habitat is marshy areas with areas of ground cover such as reedbeds or rushes. Still, they can be found anywhere there is a suitable habitat, such as the edges of fields, waterways and wet heathland.
They will often fly around close to humans in parks and visit gardens or bird feeders. Sometimes they'll perch on the boughs of bushes for a quick snack of insects.
Marsh Tit Diet
The marsh tit is a small bird and will usually be seen foraging around on the ground. They mainly eat insects such as caterpillars, beetles and fly larvae. They will also feed on the pupae of moths that have been exposed by ploughing or heavy rain.
In particular, they love to eat berries, black sunflower seeds and sunflower hearts.
Distribution and Population Trends
The marsh tit is distributed across Europe and into Asia. They are also found in parts of North America and South America, but their numbers are very low in these areas.
These birds are very common and widespread throughout the UK, (especially South Wales and Southern and Eastern England), with over twenty identified counties breeding these marsh tits. Their conservation status is currently classed as 'Least Concern' by the IUCN Red List.
Marsh Tit Call
Marsh tits will make a distinctive "tsip" call only when agitated. Their call can also be described as a soft chirp. Like other tits, their song consists of trill, which sounds somewhat like uetiturrrr, or "udittutu". The male sings from a higher perch than the female and can keep up his singing for around 20 minutes, although he does take breaks to drink.
They also make a distinctive whistled croaking call; this sound is thought to relay information about their surroundings to other marsh tit individuals. They are very vocal during the breeding season, which takes place from July to March, singing for 15 minutes or more at a time.
What Is The Difference Between A Marsh Tit And A Coal Tit?
The Marsh Tit can be confused with the Coal Tit as the two species both have shiny black caps. The easiest way to tell them apart is that the coal tit has a black bill and black cap, whereas the marsh tit's bill is brown, and its crest and nape is brown/yellow. Also, the marsh tit has a glossier black cap.
Aside from this, both can look alike in their plumage and size, particularly in the colder months when they both look greyer and more similar.
Both species are small birds with very similar songs, so it can be challenging to identify the differences between the two. The songs of Marsh Tits are shorter than those of Coal Tits, but they both exhibit strong territoriality songs.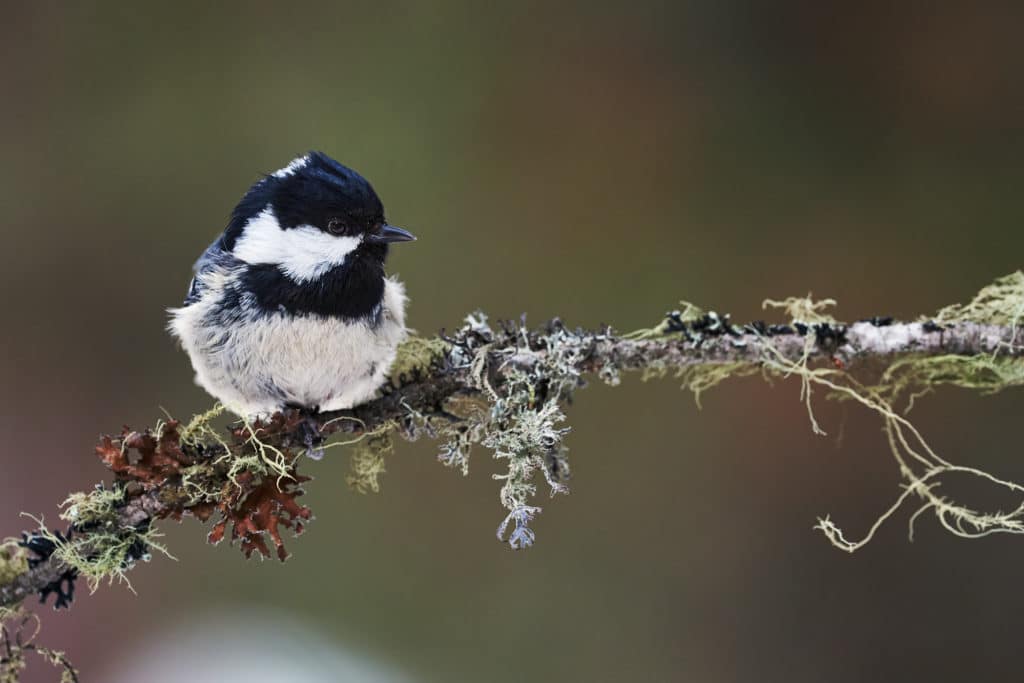 Breeding and Nesting
They breed on or near water, laying two to three eggs in a typical nest that is made mainly from reeds or mosses with some twigs interspersed for security. It may also include grass, hair, roots and moss.
The marsh tit builds its nest site in tree holes, ranging in size from about an inch to almost three inches in diameter. The nests are found primarily on coniferous trees, but they also nest in hedges, scrub and even fallen branches among brambles.
Nest construction starts in March or April and finishes by mid-May or early June, depending on the time of year it is built.
The actual nest is formed in the centre of the pile in a large cup shape. The eggs are laid into the bottom of this cup-shaped structure and they are left there until the chicks fledge after about three weeks.
Sources and References
Marsh and Willow Tits – birdguides.com
Guide To Tit Species In The UK: How To Identify And Where To See – countryfile.com